5 Advantages to Using a Credit Card
Updated: Jul 20
A few months back, I was featured to share my thoughts on credit cards (read article). I wanted to share some additional insight on the advantages to using a credit card vs. a debit card.
A debit card is a medium to transact using your money held at your bank. Besides that, debit cards do not offer many benefits compared to credit cards.
1. Bonuses
Many financial institutions offer credit cards (i.e., Chase, Wells Fargo, American Express, Capital One, Discover, and more). Why? Because they want to win you as a customer and offer you other financial products and services such as personal/business banking and loans. To motivated customers to open an account with them, they typically offer new customers bonuses. Bonuses can be in cash or points and can range from $100-$1000. This is just for you signing up!
2. Rewards/Discounts
Would you want to be rewarded for stuff that you buy? Most credit card companies offer rewards for spending money using their cards, and these rewards can range from 1-15% (cash or airline points). If you typically like to spend money on groceries and restaurants, there are specific credit cards to reward customers on those purchases. Like to travel? Perfect! Many credit cards reward you with airline points that can be used to book your next trip. Another great perk of having a credit card is loyalty discounts. Credit card companies sometimes partner with brands and offer cardholders discounts when purchasing using their credit cards.
3. Safety
With rising online shopping and payments, protection from a fraudulent activity is crucial. Based on current laws, credit cards offer customers more protection than debit cards.
4. Credit score
What is a credit score? It's a score that lenders use to determine your creditworthiness to lend you money. The higher the score, the higher your creditworthiness. Credit cards, if used responsibly, is one way to help increase your credit score. Someone that pays their credit card bill on time and in full each month shows they are responsible and timely.
5. Misc. benefits
Often overlooked, but some credit cards offer insurance on travel, cell phone, and other various products if purchased using their credit card. Even extended warranty on products (i.e., computer, washer, TV) purchased using their credit card. It's essential to read the disclosures.
Other considerations
1. Foreign transaction fee
2. Grace period
3. Annual fee
4. APR – "Annual Percentage Rate"
Bottom line
The notion that all credit cards are "bad" is false. If used responsibly, credits cards offer great benefits/perks. The critical factor is to be smart with it because if not, it can come and haunt you for a very long time.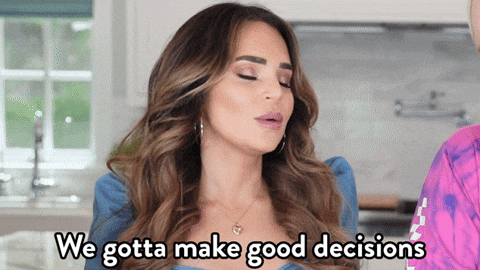 Lastly, you will be overwhelmed with how many credit card options are available. Narrow the search with credit cards that align with your values and spending habits.
This blog post is not intended in any way as financial, legal, or tax advice. Click here for full disclosure.